LBS,
Natural Slate, Clay & Stone Products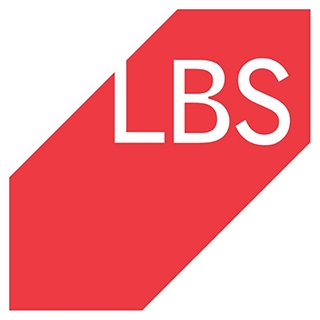 The Slate, clay & stone specialists.
Lagan Building Solutions (LBS) are specialists in slate, stone and clay roofing products. Starting out in the 1990s, LBS has quickly developed into a leading supplier of natural slate and stone products in the UK.

Roofing Slate
Natural slate from LBS is coveted for its durability, beautiful deep colours and attractive textures. Slates are available in a variety of colours, sizes and textures to meet your tastes and design needs. LBS slates come from Spain and Wales, both boasting their own unique qualities. Spanish slate from North West Galicia and La Bana has distinct black/blue or a deep blue/grey colour respectively. Welsh Penrhyn slate has a beautiful 'heather-blue' colour to it, also known as 'Bangor Blue'. This slate is believed by many to be the finest in the world. All LBS roofing slates are W1, S1, T1 certified and surpass BS EN 12326 and French NF Testing standards.

Clay Tiles
For a warmer and more natural feel to your roof, LBS also offer an array of natural clay tiles. Tiles are available in a variety of designs and warm colours that add a traditional touch to a building. LBS clay tiles are available in large format interlocking designs or classic plain tiles.

Shetland and Snowdon Roofing Tiles
Lagan Building Solutions (LBS) are specialists in slate, stone and clay roofing products. A leading supplier of clay roofing products, LBS boasts a selection of beautiful ranges that are ideal for the British climate. The LBS Snowdon range offers a gorgeous choice for roof tops that imitates the aesthetic of authentic natural slate while offering all the durability of an interlocking clay tile. The Snowdon is a large format interlocking tile, that has been specifically designed to look like a natural slate from the mountains for which it is named. Boasting a riven textured surface, rectangular format and dressed edges; this tile looks sharp and lasts with a permanent unfading colour. The interlocking system means the Snowdon is quick and easy to install, requiring only 10.5 tiles per M2. In terms of durability, the Snowdon has been fully tested by Lucideon, the UK's leading clay tester, and comes with a 60 year guarantee; proving the faith of LBS in the product.


If you are looking for a greater degree of customisation, the Shetland clay tile may be for you. Also by LBS, this interlocking flat clay slate has a smooth contemporary finish and is available in a variety of unfading colours. The Shetland is a large format clay interlocking slate exclusively available from LBS. It gives a neat finish and is extremely cost effective with under 10 tiles per M2. Much like the Snowdon range, this is a durable product designed to last a lifetime, coming with 60 year guarantee to prove it. Easy to fit, the Shetland has a generous batten gauging tolerance of 40mm which eliminates labour and wastage.
Cladding & Stone Products
When planning the exterior design of a home or building, it is important to consider how the walls and roofing look together. LBS stock a variety of wall cladding options so that you can find the best combination for you. The LBS Z-Stone cladding range is a popular and reliable choice. To complement the range, LBS also offer a choice of paving, flooring and worktop products to craft the perfect look.
Roofing Accessories
Along with a variety of beautiful roofing options, LBS can also provide the accessories and fasteners needed to efficiently fit your chosen roofing. These functional additions complete the roofing package available from LBS, the range includes; ridge tiles, roof ventilation, membranes, verge trim and roof fixings. For more on the Boys & Boden range and how it can help you with your next project, visit a store today and speak with the friendly staff.
Or, call the Boden Roofing Supplies team on 01244 661771 for a quote.