Redland,
Slates, Tiles, Solar & Roof Fittings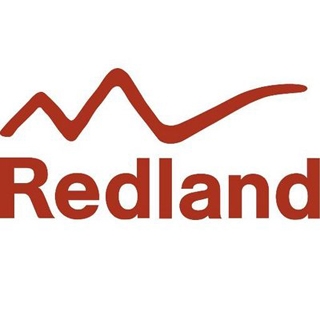 Redland is part of BMI Group, one of the largest manufacturers of flat and pitched roofing and waterproofing solutions in Europe. With a wealth of expertise and a legacy dating back to 1919, Redland create roofing products that are birthed from experience for a quality finish and a long lifespan. The Redland range includes a massive selection of quality pitched-roof products.

Redland Slate
Redland slate is created with precision for a durable and reliable end-product with a simple yet attractive finish. A popular choice from the range is Cambrian slate. Made from 60% recycled slate, this product line has a distinct and beautiful texture to it that makes it a top choice for many. For a less rustic look, you may prefer such Redland's Landmark 10 or Richmond 10; these slates have neat edges and that deep familiar colour, bringing together contemporary perks with a traditional aesthetic.

Profile Range,
Interlocking Clay & Concrete Tiles
For a warm and traditional looking roof, Redland offer a variety of clay and concrete tiles with attractive profiles. Clay and concrete tiles are a popular choice throughout Britain as they complement the brickwork that is common across the country.
Clay & concrete tiles are available from Redland as both plain flat profile tiles or traditional profiled tiles. The textured quality of a roof with profiled tiles lends itself to a traditional aesthetic that many prefer over contemporary roof designs, while plain tiles have a stoic quality to them.
Solar; Renewable Solutions
Harness the power of the sun without compromising the style or the structure of your roof with the Solar Range from Redland. The InDaX PV System, available from Redland, can be fitted with a sleek painted aluminium frame for a neat professional finish. Fitted as modules, the InDaX system pulls double duty as it provides a secure and durable roof covering while also delivering clean solar energy to your property.

Redland Roof Fittings & Components
Along with all the visible and exterior components, Redland offer a variety of fittings and components for the efficient construction of your roof. Specifically designed to complement other Redland ranges, these are the recommended fittings for a Redland roof.
For more on Redland and roofing products available at Boden Roofing Supplies visit your nearest Boys & Boden branch today and speak with the friendly staff.